An overwhelming World Of Coffee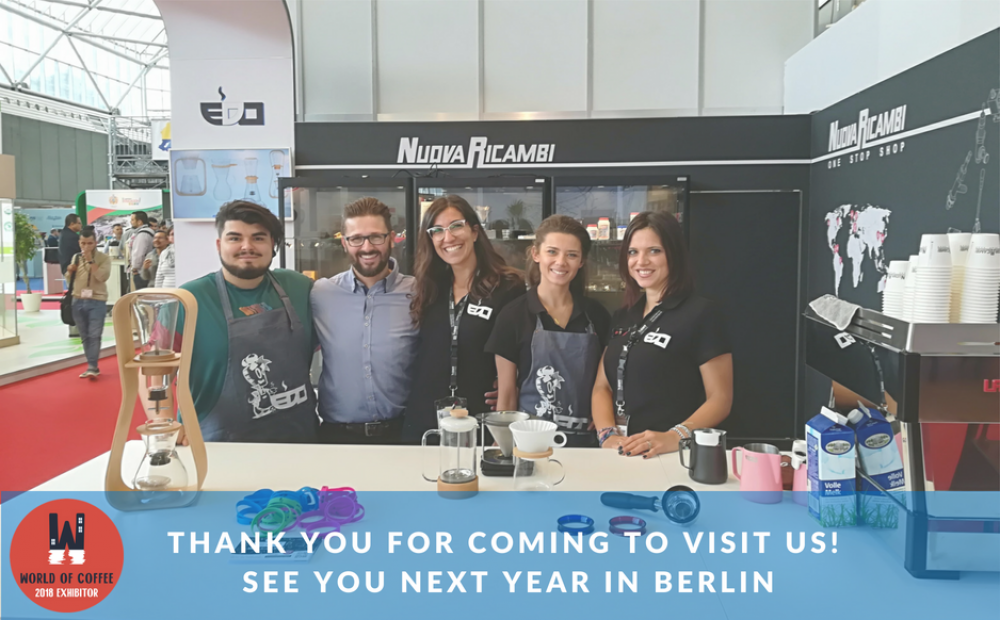 04 July 2018
---
Amsterdam: the most anticipated European coffee event of the year has just ended. A fair full of enthusiasm and lots of news.
The Specialty Coffee world celebrates the world female barista champion, after many years of all-male domination. She is Polish and her name is Agnieszka Rojewska, veteran in the coffee scene all over the world, already 4 times Polish Latte Art champion and 3 times Polish Barista champion. He had reached his final goal at the London Coffee Festival 2018, winning the Coffee Master. Her last goal had reached at the London Coffee Festival in 2018 winning the Coffee Master.
Agneska has kept the attention of the entire public high for the entire presentation and has served the judges the three preparations as per regulation, the milk drink, the signature drink and the espresso, recreating the atmosphere of progressive growth of the relationship between Specialty barista and customer.
Among the 60 participants who arrived in Amsterdam to contend for the podium, the Italian Davide Cavaglieri placed 19th, an excellent result.
We are very happy with the result obtained by the Dutch champion, Lex Wenneker (2nd place), supported by the Edo Barista team together with the friends of Espresso Service West B.V. He made an excellent competition and presented to the SCA judges of excellent drinks. Just a breath away from the finish line, he says he is very happy with the result.
Here the ranking of the finalists:
Agnieszka Rojewska – Poland
Lex Wenneker – The Netherlands
Mathieu Theis – Switzerland
Michalis Katsiavos – Greece
Cole Torode – Canada
John Gordon – New Zealand
We congratulate all the competitors who made us experience four days of exciting races.
The experience of the Edo Barista team was absolutely positive. We have had the opportunity to meet partners, customers, new baristas and many coffee lovers. We participated in the 2018 SCA Awards program presenting the new product: the WormHole, which has been very successful. With the appearance of a simple coffee ring, it has the characteristic of the magnetic part, capable of modifying the notes of your coffee in the cup.
Try it! We look forward to receiving your feedback.
We remind you of the project You're Next by Edo Barista, which allows you to develop ideas on new products and to see them made and launched on the market with your signature.