ESPRESSO TAMPER IN WALNUT WOOD WITH 58mm S.STEEL CONVEX BASE
ESPRESSO TAMPER IN WALNUT WOOD WITH 58mm S.STEEL CONVEX BASE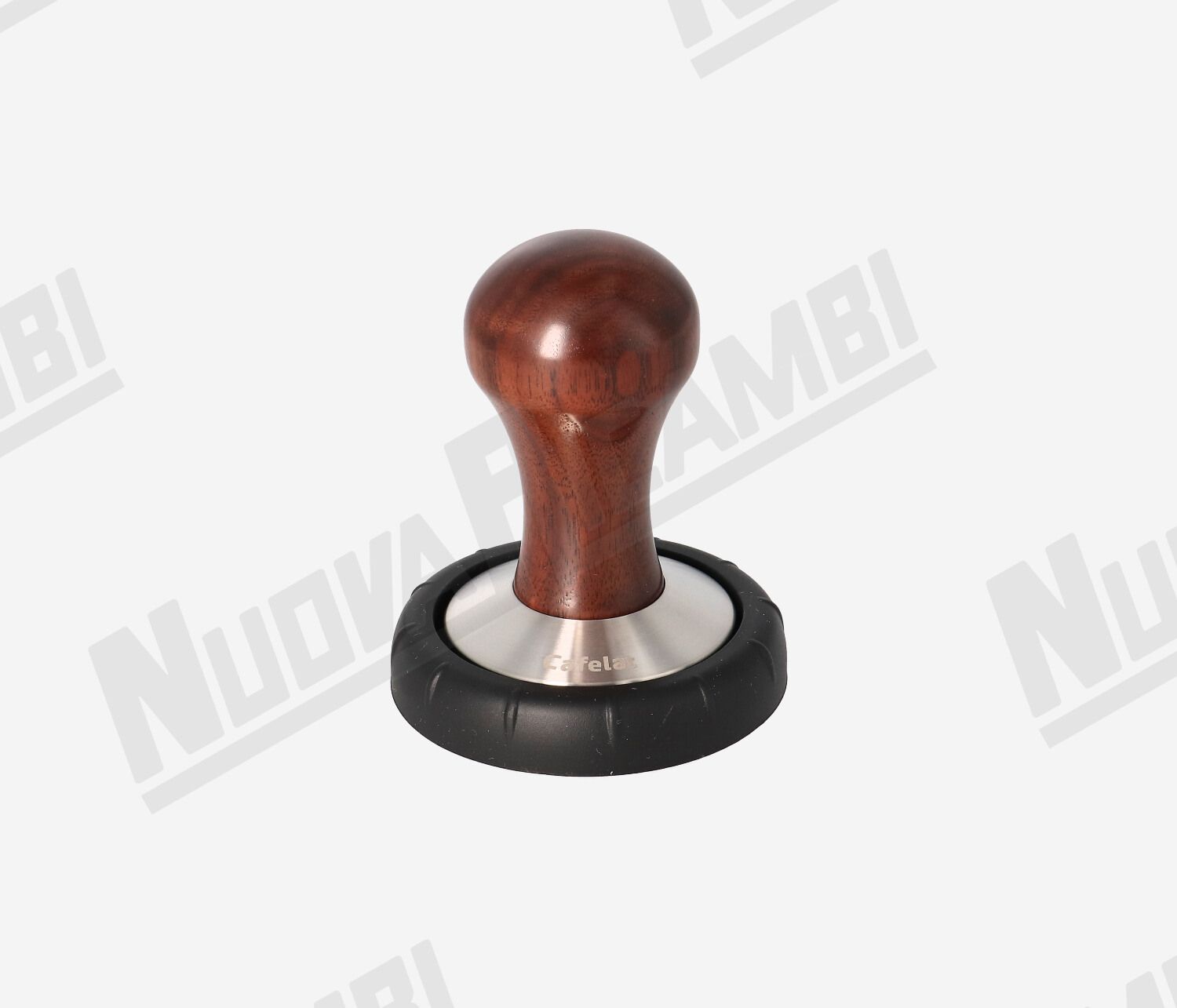 ESPRESSO TAMPER IN WALNUT WOOD WITH 58mm S.STEEL CONVEX BASE
ESPRESSO TAMPER IN WALNUT WOOD WITH 58mm S.STEEL CONVEX BASE
Item code: 615754
The walnut handled tamper is pure luxury, exquisitely crafted to a silky smooth finish.
Designed to fit the shape of the fingers and the hand perfectly, resulting in a comfortable tamping experience every time. Each wood handle is hand-crafted and is carefully sanded, oiled and buffed to a silky smooth finish, a process that takes several days. The results are simply exquisite.
The base is made of stainless steel and have a fine satin brushed finish.

Tamper Base: 58mm Convex
Material: Walnut wood and Stainless Steel
Height incl. base: 86mm
Product Weight: 294g
Packaging: 1 complete tamper per box
Designed by: Paul Pratt
The tamper comes in a basic gift box and a tamper seat black
Please note: the handle and the bases of this model are not compatible with our other tamper handles or bases.
---
Free delivery in EU Countries for orders above 300€